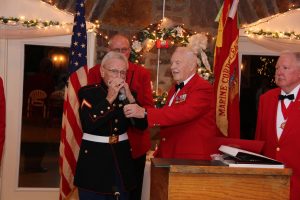 More photos from 2017 Marine Corps Birthday Ball by Tom Hyland
https://photos.app.goo.gl/1m1UjeRyepUuLyxh2
Thank you Tom!
George Pron / Paul Seton Detachment will be celebrating this year's
Marine Corps Birthday with the
Valley Forge Detachment Marine Corps League
to commemorate the 
 242nd Marine Corps Birthday Ball
Date: Saturday November 11, 2017
Location: Center Square Golf
Course  
2620 Skippack Pike  Norristown, PA  19403
http://centersquaregolfclub.com/
6:00pm – 10:00pm
Tickets:  $35 per person / Cash Bar
Menu: A sit down dinner with your choice of Prime Rib or Chicken Marsala
Official USMC Birthday Cake ceremony with the
Oldest and Youngest Marines. 
DJ Music and Dancing…………. and a whole lotta good time!!!! 
Contact Tom Hyland 610-754-0500 for tickets or more information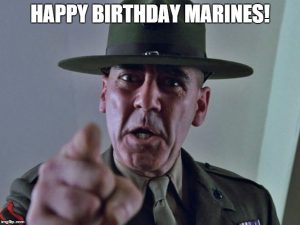 ********************************
Photos from 2016 Marine Corps Ball courtesy of Tom Hyland
************************
 Photos from 2015 Marine Corps Ball courtesy of Tom Hyland and  Bill Worrell.
************************
  Photos from 2014 Marine Corps Ball courtesy of Bill Worrell.

 Join us for Dinner, Dancing, Music and of course the Marine Corps Birthday Ceremonies.  OORAH! 

    photos from previous Birthday Balls …let's make it bigger and better in 2014!!
For additional pictures, see PHOTO PAGE / Marine Ball 2012 on this site.